At Nick's Dent Care, we specialize in paintless dent repair, a technique that allows us to restore your vehicle's appearance without using any fillers or paint. 
Why Paintless Dent Repair
Painless dent repair is a highly effective and efficient method for restoring the appearance of your vehicle without the need for costly and time-consuming traditional bodywork. Not only is it more affordable, but it also helps to retain your car's original factory finish, which is essential for maintaining its value. 
By employing painless dent repair techniques, we can repair dents, dings, and hail damage with precision and speed, often completing the job in just a few hours. This method also eliminates the need for sanding, fillers, and paint, making it an eco-friendly option. Painless dent repair is the smart and practical choice for anyone looking to restore their vehicle's appearance quickly, effectively, and affordably.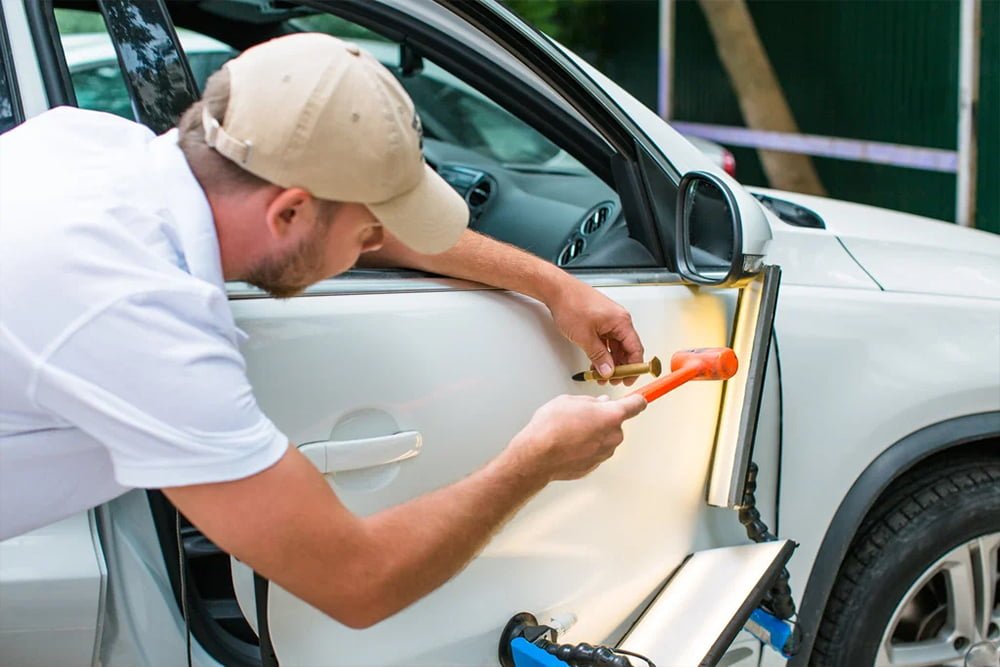 Paintless Dent Repair is a method of repairing dents in modern cars that preserves the original factory finish of your vehicle and returns the damaged …
Restore Your Vehicle's Appearance​
Don't wait any longer to make your car look brand new again. Trust the experts at Nick's Dent Care to restore your vehicle's appearance with our top-quality paintless dent repair service. Say goodbye to unsightly dents and dings and hello to a car that looks as good as new. Contact us today to schedule your appointment and let us take care of the rest.